Educational Products Giveaway
"Whether you attend a public school, private school, homeschool, on-line school or a combination of a few, Study Smarts will help you maximize your education."

"While the DVD cover and workbook are the same for 5-8 and 9-12, the content and the delivery is age appropriate in the DVD presentation. We figured high school students could have a little fun with the characters because the content is college preparatory!"
See the Lightshine brings artists with different specialties together to bring a variety of techniques, art history, chalk artistry, performance arts, gospel chalk art (with black light), crafts, and creative lettering. Musicians include songs they have personally written, performed, arranged, and produced. "The SEE THE LIGHT team is dedicated to bringing scripture and biblical principles to viewers in a fresh, engaging way. . . and promising to teach some exciting art skills along the way!" See The Light offers 5 Bible Stories that incorporate hands on art lessons.
"Music Together is an internationally recognized early childhood music and movement program for children from birth through age 7—and the grownups who love them™. First offered to the public in 1987, it pioneered the concept of a research-based, developmentally appropriate early childhood music curriculum that strongly emphasizes and facilitates adult involvement."

"Music Together classes are based on the recognition that all children are musical. All children can learn to sing in tune, keep a beat, and participate with confidence in the music of our culture, provided that their early environment supports such learning."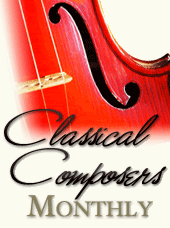 Now families may enjoy learning about fine art. Fine Art Pages Collection 1 provides an easy and inexpensive way to introduce your children to amazing artists such as Leonardo da Vinci, Vincent van Gogh, and Claude-Oscar Monet. With this collection you will receive a printable collection of 25 famous paintings. All you would need to do is print out the fine art pages onto regular paper or card stock. Then stick the art pages anywhere in your house.
Excellence in Writing Teaching the Classics uses short stories and the Socratic approach as a model to teach about character, plot, theme, and other elements of fictional and literal analysis.


"Looking for a complete ministry for preschool to high school
or seeking a program for a specific age group?
Needing curriculum that changes young lives through God's Word
And interested in reaching the community with the gospel?"
Read more about one of the products
Awana
offers.